To reach this author's page with stories listed in date order
(most recent first), click here -> Jenny G
Please note, will also include the stories written by Gwynne.
Gwynne was Jenny's beta and friend.  It is with Gwynne's
permission that Jenny's stories are included in the Brand
Library.
FOR JENNY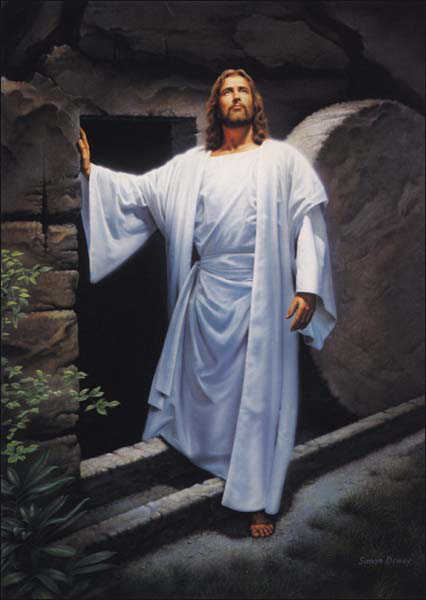 The world of Bonanza lost one of its finest creative writers with  the untimely passing of Jenny Guttridge on March 9, 2004.  The author of several published Star Trek stories in the 1960's and a long time Bonanza fan, Jenny resumed writing in the late 1990's and gave us inventive, original and beautifully crafted stories such as "A Gunfighting Man," "The Spanish Bride" and "Mary Knox's Christmas."  She had a gift not only for words but for understanding the human mind and soul as well.
Her evocative descriptive passages that involve all the senses and transport the reader immediately into the time and place of the story linger long in the memory, as do her realistic portraits of the Cartwrights in both peaceful moments and in crisis.  Jenny loved the American West and carefully researched all her factual material. 
More than just a fine writer, Jenny was a wise, witty and caring person and a good and generous friend who always gave love and support from her heart.  She encouraged new writers with her kind comments and unfailingly thanked those who stories she enjoyed or who wrote her about her own work. 
Her going is a loss to us all.  She will be long remembered and deeply missed.
Gwynne Logan, her friend and beta reader
Please note that reviews/comments left for Jenny's stories will be forwarded to Gwynne.
To read, click on the story title.
A Bed for the
Night
(by JennyG)
Summary:  All Adam wanted to find was a bed for the night for his father.  He got a whole lot more in the bargain.
Rating:  R (for mature readers only)  (13,350 words)
Adam and the
Chain Gang
(by JennyG)
Summary:      A dark story.  Snake bitten on the trail, Adam is captured by white slavers, tortured by his twisted captors and sold into hard labor in Canada while his frantic family searches for him.
Rating:  PG-13 Violence and abnormal psychology  (48,740 words)
Adam's Day Off
(by JennyG)
Summary:  A just for fun story wherein Adam finally gets a break. 
Rating:  G  (4,750 words)
All the Shades of
Gold
(by JennyG)
Summary:  looking at the flexible structure of the Ponderosa ranch house .  Does the house seem warm and inviting to you or do you always wonder where all those bedrooms come from when guest visit?
Rating:  G  (3,550 words)
An Afterwork Conversation
(by JennyG)
Summary:  An unusual take on what it's like living in the big house.
Rating:  K  (1,540 words)
Badge Without
Honor – A Rewrite
(by JennyG)
Summary:  Never quite satisfied with motivation and outcome in this episode? Try this version.
Rating:  T  (9,800 words)
Emiline Hutton's House
(by JennyG)
Summary:  A subtlety haunting story written for Halloween. Caught out in a fierce thunderstorm, Joe and Adam take shelter in a long abandoned house where shadows of the past may still linger.
Rating:  T  (8,050 words)
Escape to
Ponderosa –
A Missing Scene
(by JennyG)
Summary:  A missing scene for the episode.
Rating:  T (implied sex)  (640 words)
Fourth Wife #1 – In the Dark of the Night
(by JennyG)
Summary:  Ben takes a fourth wife, but the larcenous Boxer clan proves a distraction, and a tragic misunderstanding causes even more trouble.
Rating:  T (37,900 words)
Fourth Wife #2 – All in a Day's Work
(by JennyG)
Summary: On his feet again after being shot, Adam finds his new stEPMother ready to give birth, Hoss suffers a toothache, Ben pays a visit to Silver City and Joe finds trouble while trying to be a Good Samaritan.
Rating:  T (41,590 words)
Fourth Wife #3 – A Gunfighting Man
(by JennyG)
Summary:  Ben's family continues to grow while the older members spread their wings, and Adam meets both old and new challenges. 
Rating:  PG – Implied Sex (75,000 words)
Fourth Wife #4 – The Measure of a Man
(by JennyG)
Summary: A sweeping story that follows each of the Cartwrights through a season of trials and triumphs.
Rating:  T (90,650 words)
Fourth Wife #5 –
Fall into
Darkness
(by JennyG)
Summary:  Adam crosses the country, seeking the answer Harbinger never gave.
Rating:  PG-13.  Implied sex, violence. (114,500 words)
Fourth Wife #6 – Peace on the Ponderosa
(by JennyG)
Summary:  Sometimes the smallest things can solve the biggest problems, and when no Cartwright wants to go home on Christmas Eve, there has to be something wrong.
Rating:  T (7,100 words)
Man with My Face
(by JennyG)
Summary:  Adam picks another dubious friend, and the Cartwrights find themselves held in thrall by a being that brings out the dark sides of their natures. A Halloween story.
Rating:  T (18,650 words)
Marrying Off
Laura
(by JennyG)
Summary:  It's just like the title says.
Rating:  T  (3,515 words)
Mary Knox's Christmas
(by JennyG)
Summary:  Christmas finds Adam far from home. He takes shelter with a family who needs his help, and learns that the spirit of Christmas can manifest in different and sometimes mysterious ways.
Rating:  T  (10,000 words)
My Place
(by JennyG)
Summary:  A submission of poetry.
Rating:  K  (285 words)
Nathan Kincaid
#1 – Fire in the
Sky
(by JennyG)
Summary:  Hoss is the only Cartwright at home when Nathan Kincaid mounts an attack.
Rating:  T  (8,925 words)
Nathan Kincaid
#2 – Saving
Jessica
(by JennyG)
Summary: Part of the Nathan Kincaid series and written for the 2005 Convention Anthology.
Rating:  T  (7,550 words)
Nathan Kincaid
#3 – The White
Shark
(by JennyG)
Summary:  Ben finds trouble haunting him in the business world.  Another in the Nathan Kincaid series.
Rating:  T  (6,775 words)
Nathan Kincaid
#4 – Anyone Who Fights one of Us
(by JennyG)
Summary:  Adam returns home after long years away to find many changes along with some fond and familiar things.  A story in the Nathan Kincaid series.
Rating:  T  (5,830 words)
Pico Pete
(by JennyG)
Summary:  Trouble comes in all sizes and shapes.  This one is 5'5" and tough as an old boot.  A rare first person story.
Rating:  T (13,085 words)
Shadow on the Mountain
(by JennyG)
Summary: A hunting trip turns into an ordeal and an exercise in endurance when Joe and Adam are captured by the Shoshoni.
Rating:  T  (150,200 words)
Spirits of the Dead
(by JennyG)
Summary:  Forced to overnight in an ancient burial ground, the Cartwright sons meet up with the unexpected – living and dead. A Halloween story.
Rating:  T (11,410 words)
Stay out of
Trouble
(by JennyG)
Summary:  Mrs. Hennesey's Trading Post and Whiskey Emporium provides the Cartwright boys with shelter from some nasty weather and quite a lot more than they expected, or Adam wanted. A comedy of errors.
Rating:  T (9,800 words)
The Artist – A Missing Scene
(by JennyG)
Summary:  Just how much trouble can Adam get into while killing time in a sleepy town.
Rating:  T  (3,300 words)
The Just and the Unjust
(by JennyG)
Summary:  The rain falls on us all, and when the river rises, Adam's plans take an unexpected turn.
Rating:  T (8,250 words)
The Lady from Baltimore – A Missing Scene
(by JennyG)
Summary:  A missing scene for the episode.
Rating:  K+  (900 words)
The Lengths a
Man can be
Driven To. . .
(by JennyG)
Summary:  A just for fun story that asks the question, 'What does it take to drive Adam to desperate measures?'
Rating:  K+  (2,680 words)
The Paradise Pool
(by JennyG)
Summary:  Lost and alone, a trip turns into an erotic adventure for Adam.
WARNING:  Sexually Explicit
Rating:  R  for Mature Readers only (3,200 words)
The Red Stallion
(by JennyG)
Summary:  When Joe and Adam go wild horse hunting, they find more than they bargained for.
Rating:  T  (10,210 words)
The Savior
(by JennyG)
Summary:  A blizzard in the high Sierras is no place to spend Christmas Eve as Ben finds out. A Christmas tale.
Rating:  K+  (4,650 words)
The Spanish Bride
(by JennyG)
Summary:  Adam takes an unexpected horse buying trip to Mexico.  He finds an old friend, a luxurious hacienda, fine horses, a beautiful senorita and more trouble than a man ever wants to see.
Rating:  PG-13.  Implied sex and some violence.  (101,150 words)
The Stranger – A Missing Scene
(by JennyG)
Summary:  A missing scene for the episode.  What followed when Roy released Little Joe from jail.
Rating:  K+ (1,130 words)